News
The Eagle has Landed!
The new website murlengine.com is online and the first open beta version of our multimedia framework "Murl Engine" is ready to download.
You can download and use the framework in order to realize your ideas and visions completely for free – regardless of whether you develop commercial or free applications.
The multimedia framework "Murl Engine" is a professional and powerful tool allowing a fast and easy development. It helps you to realize your creative concepts while maintaining absolute freedom and technical control over your product. See for yourself!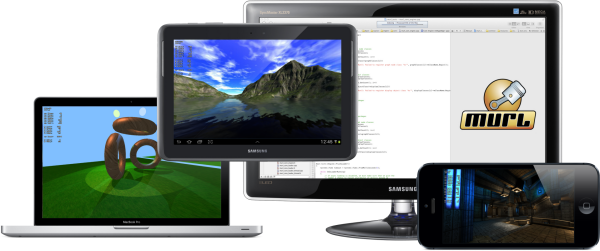 Crazy Rings™
Winner of Best App Ever Award in the category Best Family Game 2011!
Designer Legend David Jaffe listed Crazy Rings among his personal Top 10 Games of 2011 and Appsized.com voted Crazy Rings XL as one of the Top 10 iPhone and iPad Games of 2011.
Nominated in the categories "Best Mobile Game" and "Best Handheld Game" of the German Game Developer Award 2011.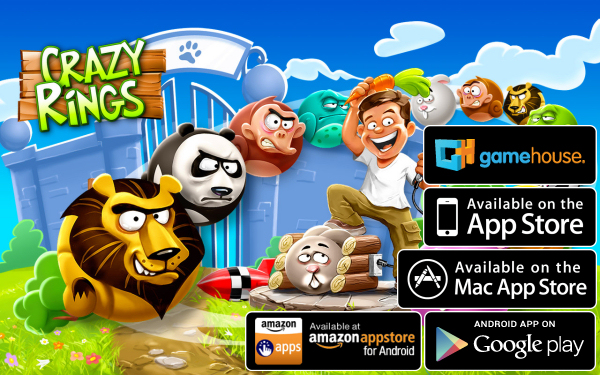 "There are plenty of puzzle games on iPhone, many of them also resembling Zuma, but Crazy Rings is a fun take on the formula with enough innovation and sufficiently attractive presentation to make it stand out." -- Pocket Gamer (Silver Award)
"If you're ready for a new puzzle obsession, give Crazy Rings a try. You won't be disappointed. It's better than Angry Birds!" -- applegazette.com (5/5)
"I'm giving Crazy Rings 5 out of 5 stars, with a huge recommendation to pick it up as soon as you can." -- the-app-shack.com (5/5)
"Crazy Rings could be poised to be the next big thing on the App Store. It certainly deserves to be. It's got just about everything you'd want in a portable puzzler, lots of innovation and challenge and the ability to put a smile on your face. It's that rare app that absolutely should be an important part of your collection." -- Gamezebo (4.5/5)
Crazy Rings has been developed by Cervo Media in close cooperation with Spraylight. The Game is based on Spraylight's multiplatform multimedia framework murl engine.
Further information, screenshots, wallpapers and much more can be found on the website www.cervomedia.com/crazyrings.
Android is a trademark of Google Inc. Apple, iPod touch, iPhone, iPad and Mac are trademarks of Apple Inc., registered in the U.S. and other countries. Windows is a trademark of Microsoft Corporation. GameHouse is a trademark of RealNetworks Inc.