Company
Game and App Development for Mobile Devices
Spraylight GmbH is an innovative startup company based in Graz, Austria. Spraylight has been founded on July 1, 2011 by Andreas Oberdorfer, Christopher Dissauer and Wolfgang Moser. The company is an independent premium developer and publisher of mobile games and apps for smartphone and tablet devices. In addition, the company is offering consulting and development services in the area of embedded computing as well as software and hardware development.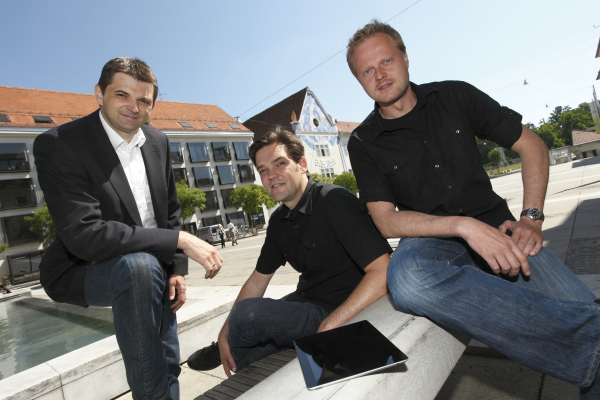 Founders (FLTR W. Moser, A. Oberdorfer, C. Dissauer)
The three founders got to know each other almost 20 years ago at the beginning of their studies of Computer Engineering at Graz University of Technology, and introduce a strong background of software development and embedded computing to the company. Since the middle of 2010, the team is intensely working on the development of a unique technology platform for cross platform software development.
Partner
Spraylight is or has been supported by: