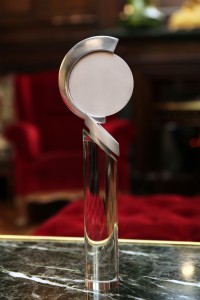 Spraylight and the project Murl Engine is one of the top five nominees in the category "standard software and cloud services" of the Constantinus Award 2013, Austria's big IT and consulting award. A prominent panel of representatives from economy and media selected the nominees out of 144 entries total.
The announcement of the winner and the awarding of the price will take place during a glamorous award gala, which this year will be held at the Congress-Schladming in Styria. Also all nominated projects will be shown on presentation boards at the "Walk of Fame". To receive a nomination to the Constantinus Award is already a great honor.
We also made a respectable Top 10 rank in the Audience Award but unfortunately we did not made it into the top 3 nominees. Nevertheless we want to thank you all for your support and your votes! Keep your fingers crossed for the awards ceremony on June 13.